Get Your SIM Card in Your Home Country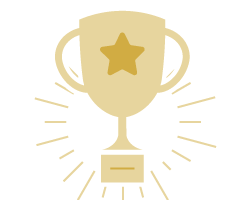 Exclusive Price, Superior Quality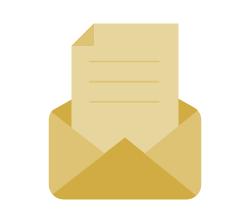 Easy 1-Step Procedure to Extend or Terminate Your Plan
4G LTE High-Speed Internet Access in the US
Unlimited Call Dialing and Receiving in the US
(Exclusive: Receiving International Calls)
Unlimited Domestic SMS Sending
and Receiving
Support Personal Hotspot Sharing/Tethering
(3G Internet Speed)
Short and long term plans to choose from
Recommend: Major cities, Grand Canyon
Unlimited Call Dialing and Receiving in the
US(Exclusive: Receiving International Calls)
Unlimited Domestic SMS Sending
and Receiving
Hotspot Sharing/Tethering is not available
Recommend: Hawaii, National Parks, Road
Trip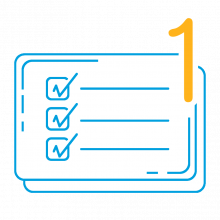 Confirm the model and supported frequency bands of your phones
Make sure your travel destination is within the signal coverage.
Make sure your phone supports the 3G/4G frequency bands of T-Mobile or AT&T.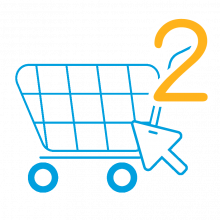 Purchase online
Order your SIM card online. You can purchase on our Amazon store.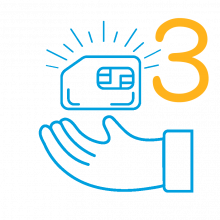 Receive the SIM card in your country
After you place an order, the SIM card will be shipped out. You will receive the SIM card and instruction manual in your home country.
Fill in your appointed activation date (PST) through the link on the instructional manual. We will e-mail your phone number on the appointed date.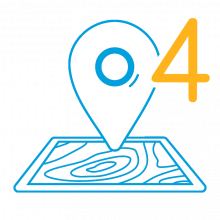 After Arrival
When you arrive at your travel destination, turn off your phone and insert the SIM card. Restart your phone and you can use the SIM card in no time!
If the SIM card does not work, refer to the instruction manual to set up your APN.
If the SIM card still does not work, contact us through emails immediately. We will reply as soon as possible.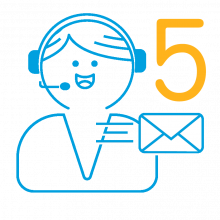 Extend your plan
Before your plan expires, you can pay an additional fee to extend your plan at anytime.